Drab Gray Roadside Retaining Wall in Cheshire Soon to be a Work of Art | Central Berkshires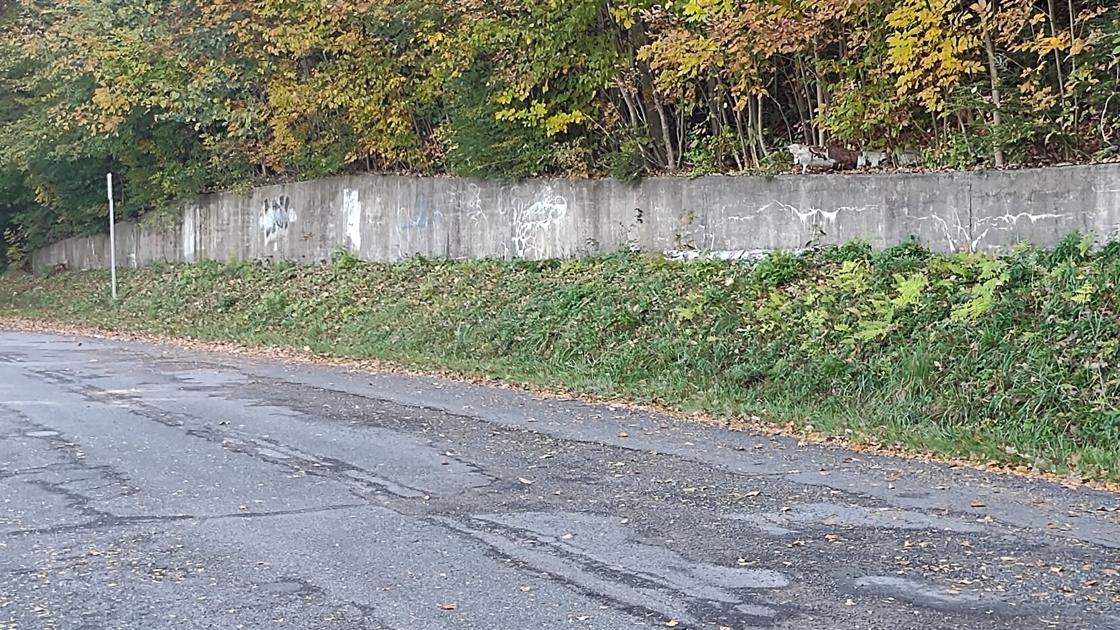 CHESHIRE – An artistic collaboration is set to transform a long, dreary roadside retaining wall into a colorful mural.
Under the aegis of the Cheshire Community Association, three women are leading the project to bring motorists' attention to the Route 8 rest area across from Lake Cheshire, about 400 meters north of Whitney's Farm Market and Garden Center.
Jill Reynolds – she is an artist and owner of Cheshire Glassworks – conceived of artistic endeavor, titled "Fauna through the Season", featuring the flora and fauna of the Berkshires during the four seasons.
Reynolds says that, for over a decade, she and her husband, Jeff, have viewed the gray, drab stain as a potential work of art.
"Seeing all the murals in Pittsfield and North Adams, why not paint some ugly walls elsewhere? Asked the longtime Cheshire resident. "I love the art, I love the color … the wall would look awesome painted."
Pittsfield artist Stephanie Quetti, assisted by another well-known local muralist Matt Carty, was tagged to transform the 438-foot-long concrete structure – that's roughly the length of 1½ lot football – into a work of art.
"This will be my biggest scale yet, but it's manageable," said Quetti, who has five murals to his name. "It will bring some joy when you drive on Route 8; look to the left and you will see the lake; look to the right and you will see a mirror image. "
Quetti plans to have the wall electrically washed this weekend and prepare the surface for painting. Reynolds is excited about what Quetti has in mind, based on the artist's sketches of the mural.
"I think it will be a perfect fit, exactly what I would have drawn," she said.
The third key organizer behind the mural is Maureen Riley Moriarty, who worked her way through the paperwork to get a permit from the Massachusetts Department of Transportation, since Route 8 is a national highway.
In addition, she wrote the grant to win a $ 4,300 scholarship from the North Berkshire Cultural Council, money to pay related expenses.
Riley Moriarty attended Cheshire Select board meetings to keep city officials updated on the progress of the project.
The organizers hope that the project will become more community-based through donations of paint or help with the painting of the mural. Those wishing to donate a painting can contact Riley Moriarty at [email protected]
"Usually once a mural is launched the momentum builds and people want to get involved," Quetti said.