Forest officials plan refuge for vultures in Valmiki Nagar Tiger Reserve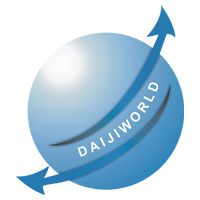 By Manoj Pathak
Bettiah (Bihar), April 3 (IANS): In a bid to protect the endangered vultures, forestry officials at Valmiki Tiger Reserve (VTR) in Bihar have sent a proposal to the state government to establish a conservation center for them on the lines of the Corbett National Park in Uttarakhand.
Bird enthusiasts and experts hailed the initiative.
VTR Field Manager HK Rai said that during a recent survey, vulture nests were spotted, which proves that they find the area suitable.
"There's no reason why we can't increase their numbers (population) in the VCR," he said.
Rai said, "We have plans to attract the Himalayan griffon vulture and increase their numbers."
Forest department officers said vulture nests had been spotted in Madanpur, Gonauli, Harnatand and Bhikhna Thori areas of the VTR.
Officials demanded that vulture trackers be deployed for regular monitoring and protection.
In the proposal, life-saving equipment, medicine and the construction of watchtowers and water-harvesting structures like a dam, waterholes and ponds were also sought.
Citing a study, Rai said that in South Asian countries, animals are given diclofenac as a painkiller. Although diclofenac relieves pain, it remains in their tissues. If the vultures feed on the carcass of such an animal, then this chemical also reaches their body.
Diclofenac sodium acts as a toxin for vultures and affects their liver, leading to their death. This is one of the reasons for the decline in the vulture population.
Bird expert Arvind Mishra said this effort by the Forest Department is very encouraging. After the installation of a vulture conservation center in the VTR, the birds of the Himalayan regions will also take refuge there.
He said that this area is home to many species of birds.
Bihar vultures are mostly seen in the tiger reserve. Only one or two are spotted in other areas, he said.
Ninety-nine percent of the country's vultures are gone, he added.