Historic site of Yala disfigured; stolen items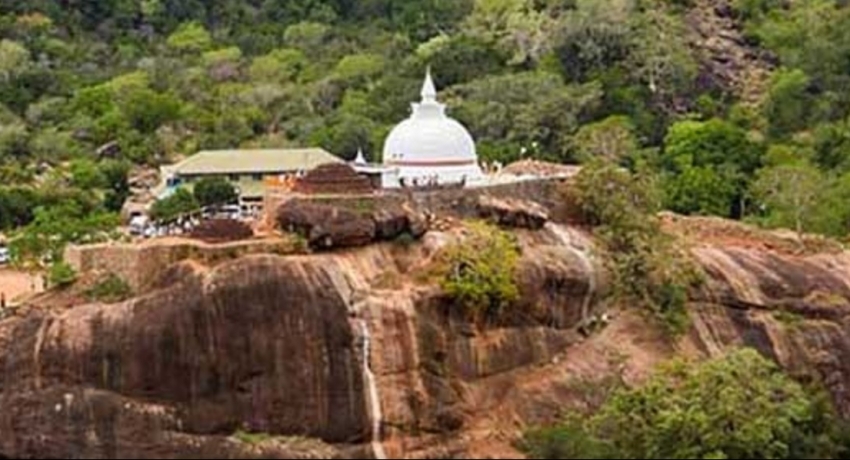 COLOMBO (New 1st); According to the Director General of Archeology, Professor Anura Manatunga, a historic structure at the sacred site of "Sithulpauwa" located inside Yala National Park was disfigured and several historic items stolen last night.
An arrest was made in connection with the incident, authorities confirmed.
Sithulpawwa Rajamaha Viharaya is a former Buddhist monastery located inside Yala National Park, in Hambantota District, southeastern Sri Lanka. Located 18 km east of the pilgrimage town of Katharagama, it is believed to have been built in the 2nd century BC. BC by King Kavantissa.
Just over a month ago in July, the alarm bells were sounded over a possible intrusion attempt into Yala National Park with the construction of a road.
Sri Lankan opposition leader Sajith Premadasa said the government planned to use 12,000 acres of Yala National Park for an "unknown purpose".
"There is reliable information that the government is considering removing 12,000 acres from Yala National Park, Block 1 for unknown purposes. Reliable sources also confirmed that illegal roads should be built through the national park to Akasa Chaitya, "Premadasa tweeted on July 14.
News 1st has repeatedly highlighted threats to historic sites and protected flora and fauna inside Yala National Park, with many sections of civil society including the WNPS (The Wildlife & Nature Protection Society-Sri Lanka), stressing the need to protect the Yala National Park, considered a national heritage because of its biodiversity and historical importance.