Lord Howe's rat extermination plan sparks 'ecological renaissance'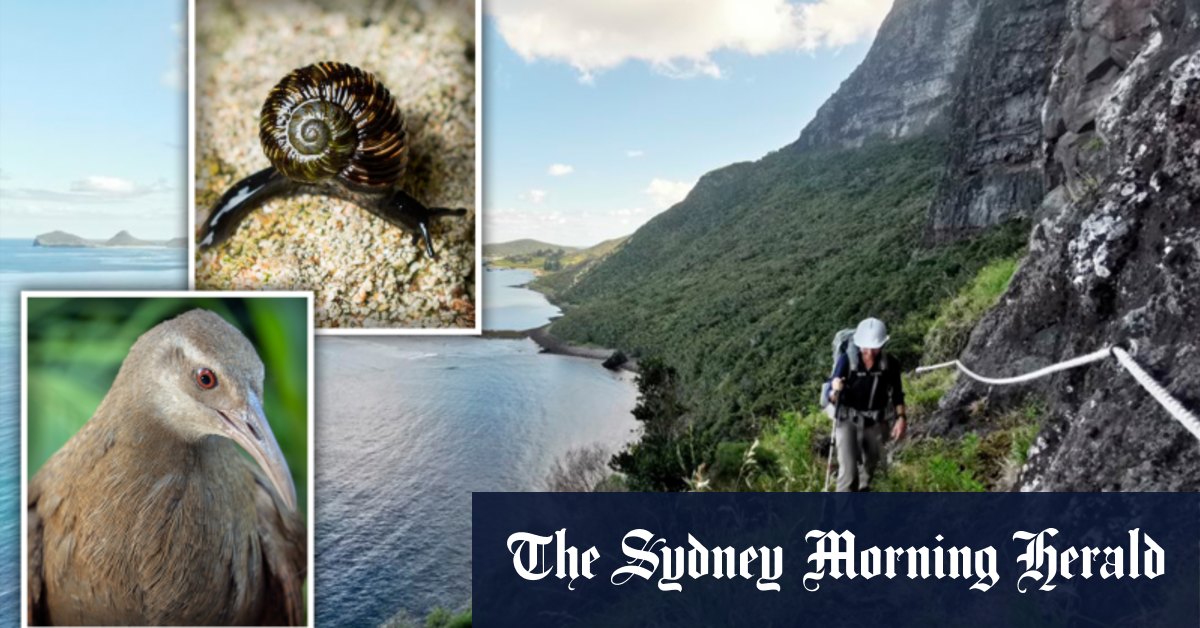 The rats were relentless, said Hank Bower, who has lived on Lord Howe Island for 15 years. At night they ran through trees, ate food, destroyed gardens, destroyed the native environment and drove animals to extinction. As if to taunt those on the island, they also left paw prints in the sand in the morning.
"We used to distribute five tonnes of rat bait to the community every year to reduce numbers and we couldn't keep them at bay," said Bower, who is also the Lord's World Heritage and Environment Officer. Howe Island Board.
Rats had called the World Heritage-listed island home since around 1918, and around 210,000 roamed the island. House mice are thought to have arrived on the island as early as 1860 and added to the ecological difficulties. But three years ago, an eradication program was set up. Today, the island's ecosystem is thriving, with native animals and fruits making a rapid comeback.
"What's unfolding is an ecological renaissance, since the rodents are gone the slogan is, 'I've never seen this before,'" Bower said. "There's a vine we didn't know what the fruit looked like, people are taking pictures of insects and sending them to the Australian Museum who say we've only ever recorded three, but we see hundreds Everything is blooming, all the plants are blooming and we see a carpet of seedlings.
Among the bouncing animals is one of Australia's rarest birds, the flightless Woodhen, whose population has doubled to 565 in the past three years.
Ongoing monitoring on the island continues, including bringing in rat detection dogs every few months to ensure unwanted pests stay away. The last rat spotted dates back to August last year. Invasive species eradication programs on islands have become a key tool against the global extinction crisis.
the Island Invasive Species Eradication Database tracked 2000 programs between 1950 and 2019 and shows that programs had an 88% success rate on over 800 islands. But Lord Howe Island offers the first rodent control program to be carried out on a permanently inhabited island.
Among Lord Howe's newly flourishing animals are four critically endangered land snails, whose empty shells once dotted the island. Teams from the NSW Government's Saving Our Species program and the Australian Museum spent more than 400 painstaking hours searching for the tiny snails at 200 survey sites on the remote island. Part of their discovery included a snail called Gudeconcha sophiae magnifica which was the first living animal seen in 20 years.