natural infrastructure more important than roads and bridges | Falmouth Columns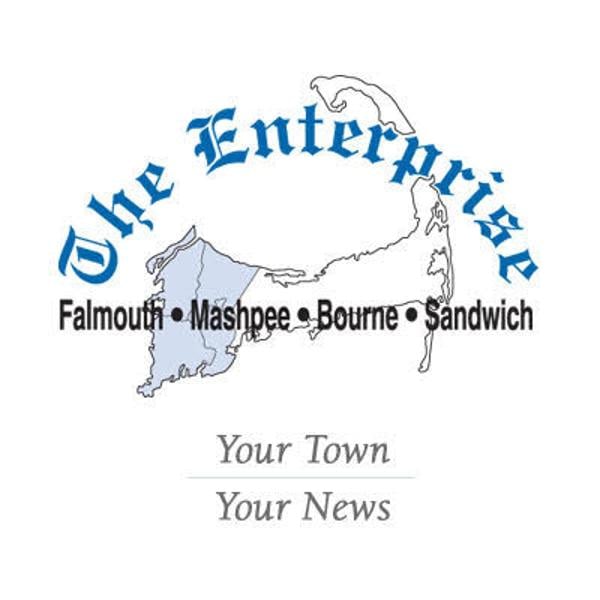 Like many biologists, I can be quite obsessed with the idea of ​​putting names on things and making lists. It started with the birds. In recent years, I've shifted my focus more from birds to plants (although my bird list hasn't exactly ended).
The lists help biologists determine what is common and what is rare. They are almost always tied to specific places, so they associate species with different habitats. And this information helps set priorities for conservation, such as what lands should be protected so our children can make their own lists in the future.
Two things now allow scientists to look at and analyze the lists compiled by naturalists in new and exciting ways. The first is the advancement of computerized mapping technology (geographic information systems – or GIS for short) which allows users to calculate all kinds of information and intersections from electronic maps. Second, the ever-growing range of map layers available on everything from land ownership to climate. It is therefore possible to calculate, for example, the area of ​​different habitats but also how many of those acres are protected from development, which acres have the highest densities of unusual species, how many acres are vulnerable to development, and how many are likely to change dramatically in a future climate.
This is exactly the approach that Mark Anderson of The Nature Conservancy and Michael Piantedosi and William Brumback of the Native Plant Trust took in a report released this week on plant conservation in New England.
For the six-state region, they determined the proportions of 43 unique habitats that are currently protected, the proportions in areas likely to be lost to development by 2050, and the proportion of each habitat in areas likely to be lost. " adapt to climate change. The report set New England's "targets" of five to 15 percent of each habitat protected and 30 percent secure against conversion through mechanisms, including through conservation restrictions.
For mapping, areas with more microclimates and less fragmentation, greater overall landscape diversity, and more connections between large habitat patches were considered more climate resilient than flatter and more fragmented areas in the same geophysical parameters.
The report also identified what it calls important plant areas. These are small areas with high or unusual plant diversity – habitats like peat bogs, freshwater wetlands, high altitude peaks and coastal grasslands.
The 30% land protection target corresponds to the World Conservation Agreement which is an accompanying pact to the Paris Agreement, and President Biden's America the Beautiful initiative which aims to retain 30% of U.S. lands and waters by 2030.
The results are sobering. Achieving New England's forest-only goals will require securing 2 million acres of climate-resistant forest. No wonder the coastal oak and deciduous forests that surround us in Falmouth are among New England's most urgent conservation needs, as they are currently underprotected, vulnerable to development and are expected to lose up to 18% of their current area by 2050..
As might be expected, wetland conservation weighs heavily in any regional plant conservation strategy. Wetlands cover 12 percent of the area, but provide habitat for almost half of New England's plant species.
Only six of the 18 wetland types meet New England conservation goals, and these were unique small types of bogs and bogs. The majority of floodplains and freshwater swamps and marshes are not protected by the conservation property. The good news is that it would take a modest 254,000 additional acres of conservation to meet all of the wetland conservation goals.
For me, the most interesting and potentially important findings of the new report come from the analysis of what the authors call "plaque-forming habitats." They are hotspots of plant diversity and a critical habitat for rare plants. Peaks, cliffs, moors, dunes and other special habitats cover two percent of the landscape but support densities of rare species 10 times higher than wetlands and 40 times higher than forests.
The concept of biodiversity hotspots has been a central tenet of conservation strategy since it was popularized by British ecologist Norman Myers in 1988. Some of Falmouth's sandy lowland grasslands, pine moorland and oak trees, freshwater coastal plain shores, riparian wetlands, and dunes are hot spots for plants.
On the plus side, because they cover relatively small areas, it would take roughly 18,000 new protected acres to meet New England's goal of 30 percent protection for these habitats. But since many of them are in coastal or highly fragmented places – like Falmouth – which are highly climate vulnerable, it would take around five times as many protected areas to provide the same level of climate resilience to these habitats.
To me, these new ways of using lists and maps are a critical assessment of our collective natural infrastructure. Our natural infrastructure, which includes native plants, is more important in the long term than roads and bridges.
This view of nature as critical infrastructure was described in an April New York Times essay by Paul Greenberg and Carl Safina.
"The point is, nature has its own infrastructure," they wrote. "The Biden administration has the opportunity to merge its new infrastructure proposal with its plan to protect one-third of US land and waters. This would improve not only infrastructure, but also America's plan on the utility of infrastructure – how it can serve people and the planet while improving the future for our children.