Protecting Wildlife: Now is the Time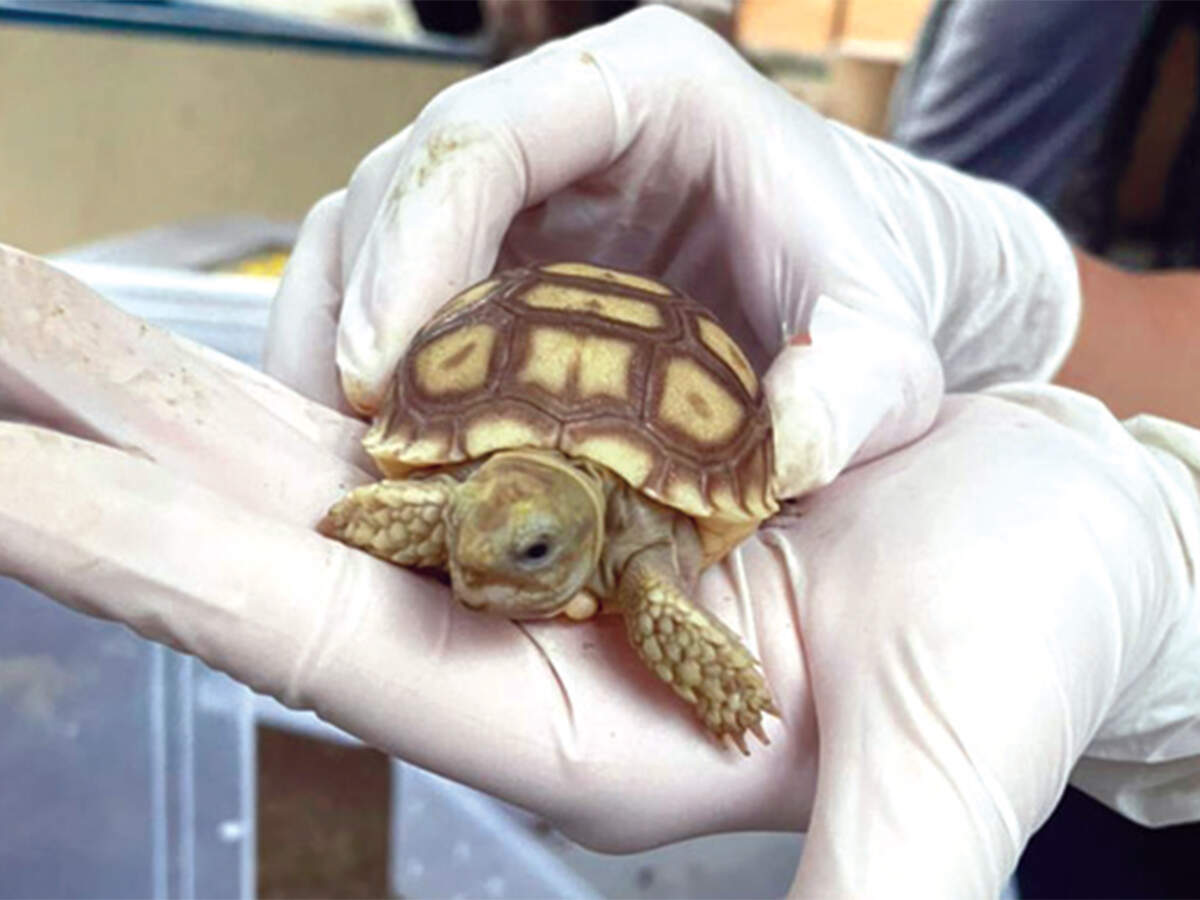 On the occasion of World Environment Day, a senior policeman writes about the illegality wildlife trade today.
Every year on June 5 since 1974, we have celebrated World Environment Day, after the United Nations launched it to encourage conservation awareness. It is a global platform for public awareness, with the participation of more than 143 countries.
The illegal wildlife trade is equally prolific on a global scale – one of the top five illicit economic activities in the world, valued at between $ 50 billion and $ 150 billion annually, just behind the illegal trade in drugs and weapons. Data from the top 10 countries in terms of the number of such trade offenses between 2009 and 2017 show that India ranks seventh, while China and Thailand are the top two.
Around the world, the Convention on International exchange in Endangered Species of wild flora and fauna (CITES) prohibits trade in nearly 33,000 species. In India, the Wildlife Protection Act of 1972 protects nearly 1,800 species. Our country's wildlife protection laws and policies are among the best on the planet, but our rich diversity of flora and fauna has always made the nation a target for the illegal wildlife trade.
The state at the moment
Maharashtra is home to immense biodiversity. For the past decade, the state has faced an organized union of poachers and wildlife traders. Just as important as effective law enforcement is strengthening preventive measures.
To highlight some trends we have compiled wildlife crime data registered with Maharashtra Police for 2018, 2019 and 2020 (Note: this data does not include wildlife crime figures registered with the state forestry department).
Upon examination, the top five wild animals that have fallen victim to such a crime in the state are the sand boa snake (locally called mandul), pangolin, turtles, leopards and tigers (mainly for their skin). Other important recorded cases include elephants (for ivory), deer (for skin and musk), monitor lizards, snakes (for venom), owls, whales (for ambergris), rabbits, parakeets, Neelgai (for meat), civets, sandalwood trees, and much more.
Detailed analysis also indicated distinctive patterns. Mumbai, Thane, Navi Mumbai and Mira Bhayander police stations accounted for almost 47% of all cases registered with the state police, followed by Pune District at 15%, Ratnagiri at 7%, Sangli at 5 %, and Kolhapur and Jalgaon each at 4 percent.
A number of irrational beliefs surround the poaching and trafficking of the most targeted species. In addition, many illegal activities related to wildlife are also deeply rooted in our daily life.
What can we do?


We are driving more and more species to critical numbers every day. It is high time that we introspect ourselves and stop participating in such crimes around us, knowingly or unknowingly. Raising the awareness of the justice system is also crucial, as conviction rates for wildlife crimes are extremely low. Workshops should be organized regularly in various judicial institutions such as the training institutes for judicial officers (JYOTI). Forestry and law enforcement officers should also receive training on collecting evidence of wildlife crime admissible in court. Websites that support wildlife trade should be identified and strict legal actions should be imposed on them, such as bans.
The customs service plays an essential role. Often, protected animals and their parts are seized from airports and naval ports. Intelligence on this front must be strengthened and shared. Criminal syndicates across the border must be identified; shell companies formed to transfer illegal money in such crimes must be dealt with. All this is only possible when all departments work in coordination.
Some tribes are also mainly involved in poaching. They move from place to place and temporarily camp near forest patches. The rehabilitation of these tribes – whose lives for centuries have depended on the illegal wildlife trade at ground level – is the need of the hour. Unless education, awareness and alternative financial sources are made available to them, this vicious cycle will not end.

Through
Shrikant Dhivare,

Police Commissioner (SP), Crime Investigation Department (CID), Pune Unit