Rise in forest fires sparks formation of new team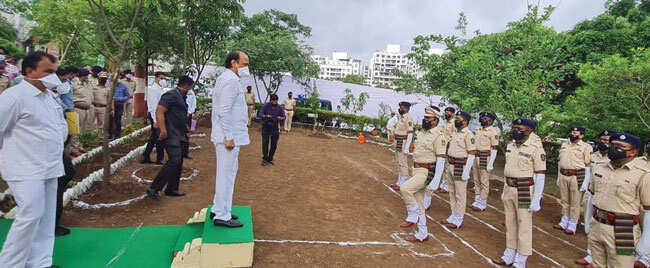 a team of 23 members of the forest service to fight fires; more than 327 took place in Pune div in a year

With the arrival of summers, the hill and forest ecosystems of the city and its outskirts are threatened by forest fires. In total, more than 327 forest fires have occurred in areas under the Pune Division over the past year – in the past three months alone, some 133 incidents have been reported. Several forest fires have destroyed approximately 340 hectares of forest cover in the division.
To deal with this series of incidents, the Pune Forestry Division for the first time formed a 23-member wildfire team to prevent and control fires. Deputy Chief Minister Ajit Pawar Friday inaugurated the new initiative at the forestry office of the Pune (regional) chain in Wanawadi. Minister of State for Forests Dattatray Bharne and senior forestry officials were part of the inaugural function. Pune Division owns 72,000 hectares of forest land. But, due to lack of vigilance, man-made forest fires destroy valuable flora, fauna and fauna. Most incidents take place between January and May.

In February of this year alone, more than 100 incidents were reported. The most vulnerable parts include Katraj Hill, Vetal tekdi, Bavdhan hill, Pachgaon-Parvati, Kondhwa Hill, Wagholi and Bakori Hills, as well as the slopes around Sinhagad Fort. Other incidents were reported in the regions of Bhor, Velhe, Purandar and Daund.



Deputy Conservator of Forests (DCF) of Pune, Rahul patil, said: "On the issue of forest fires in the urban and surrounding hills, we have formed our new team of 23 members. The trained team is equipped with all fire extinguishing equipment such as fire extinguishers, dart guns, patrol vehicles, etc. . The objective will be to achieve better coordination so that there is a faster response to forest fires while ensuring as little damage as possible. "
He added: "With this team, we also plan daily night patrols where our dedicated teams will patrol areas prone to forest fires and try to ensure, among other things, that errors due to various human activities do not lead to forest fires, especially on the hills. Most fires are intentional. Only 10 percent could be natural fires. People believe that if the grass is burnt, the new grass is of better quality. The forestry department conducts awareness programs in forest areas to educate people about the effects of forest fires.