South Austin Business News: Classic Childhood Opens New Store, Birds Barbershop Brews Birthday Beer, And More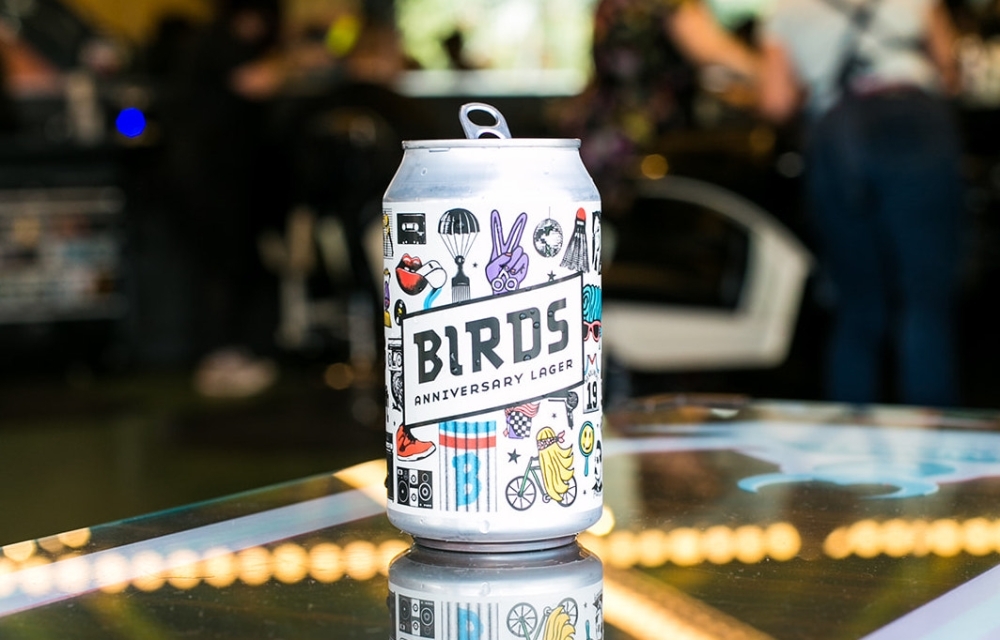 Austin-based Independence Brewing created Birds Anniversary Lager in collaboration with Birds.
Check out the latest business news from South Austin, including a new store that creates children's clothing from button-down shirts and an additional location coming in June for Restore Hyper Wellness.
">
1. ATX Sliders opened in early June at the Saxon Pub, 1320 South Lamar Blvd., Austin. The new food truck of Michael Lemer, co-founder of Valentina's Tex-Mex BBQ, and Carlos Cruz, former executive chef of Hilton Austin, serves beef, chicken and gourmet vegetarian sliders. The truck will have a big opening party on June 12 from 11 a.m. to 4 p.m. with live music, giveaways and activities. 512-809-9171. www.atxsliders.com
2. Birds Barbershop celebrates its 15th anniversary. The local barber shop chain has expanded to nine locations in Austin since friends Jayson Rapaport and Michael Portman opened the first store at 2110 South Lamar Blvd., Austin, in May 2006. The Austin-based brewery Independence Brewing created Birds Anniversary Lager in collaboration with Birds. Beer has been served in Birds stores since June 1 and is not available for sale. www.birdsbarbershop.com
3. Classic Childhood opened in late May 2005 at Southern Oaks Drive, Austin. Owner Pamela Torres extends the life of button-down shirts by transforming them into children's clothing such as rompers, bloomers or pajamas. The store, which also has a tailoring shop where the majority of clothing is designed and made, is the first physical location of the Austin-founded Torres company. The store is celebrating a grand opening on June 12 from 9 a.m. to 1 p.m. with free gifts for the first 20 attendees, free food and drinks, and activities. Guests can RSVP at www.classicchildhood.com.
4. Restore Hyper Wellness will open at 1100 South Lamar Blvd., Austin, Ste. 2110, Austin, June 18 in the development of Lamar Union. The Austin-based wellness company offers services including cryotherapy, which uses cold temperatures to reduce inflammation, relieve pain, boost energy, and boost metabolism. Restore has three existing locations in Austin with three more to come. www.restore.com