Stay above water | Weekend magazine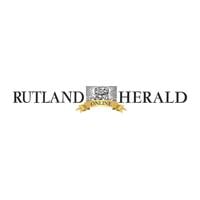 While wood turtles overwinter underwater, the land nearby is equally important to their survival.
It's a weekend morning and you're snuggled up in your comfortable chair. If the forecasters got it right, there's a blizzard blowing outside, but you're toasty warm by the fire, with good food or a steaming drink not too far away. It is an idyllic setting. But wait a minute: do you know where your local wood turtles are?
If you hadn't considered their location today, that's understandable. That's not to say, however, that there aren't Vermonters who are thinking very carefully about the subject.
"Right now the wood turtles are underwater so they don't freeze," says Kiley Briggs. He is a wood turtle expert and the conservation director of the Orianne Society, a non-profit organization that deals with reptile and amphibian conservation in the eastern United States.
Speaking to me from his home office in Woodbury, he explains: "It's actually warmer right now at the bottom of a creek. He says that at this time of year, wood turtles nestle in safe places underwater, such as behind a fallen log, rock or beaver dam, so they can hold on tight when the snowmelt in March and April creates calm streams in raging waterways.
To stay underwater, these reptiles hold their breath and do not eat for 130 days. During this period called brumation, which is similar to hibernation in mammals, their metabolism slows down dramatically, and this is how wood turtles can survive for so long without food or air. But that doesn't mean they don't take in oxygen, it just means they don't use their lungs to breathe. And that brings us to butt breathing. Yes, you read that right.
A wood turtle's cloaca, which is the posterior opening used for excretion and reproduction, is full of blood vessels that can absorb oxygen from the water that passes in front of their body. This is why these reptiles choose waterways to spend the winter: moving water carries much more oxygen than stagnant bodies of water such as lakes or ponds. And in case you were wondering, yes, this breathing has a more technical term: cloacal breathing.
Briggs spends a good deal of his time thinking about where wood turtles spend their time. On the one hand, it's because he loves them.
"In general, people love turtles," Briggs says. "But wood turtles are a rare species that people don't see often. When you see this 8-inch turtle, with a black head and bright orange skin on its neck and legs, the automatic response is to think it's an amazing animal.
But there's another reason to focus on wood turtles: They're listed as a species with the greatest need for conservation in Vermont, just one step below being a threatened or endangered species. In fact, in other states in the northeastern wood turtle region, it is listed as endangered.
While streams are very important to wood turtles as winter habitat, they're actually more of a "river valley specialist," Briggs says. They spend spring, summer, and fall on land near streams and rivers, or in riparian areas, especially those in the Connecticut River Valley. Here they spend the warm seasons feeding and breeding.
But these river valleys are also where humans tend to build roads that pass between mountains, and where agricultural soils are most fertile. Thus, wood turtles often cross paths with cars and tractors. Add to that declining water quality due to pollutants like phosphorus runoff, and those are the issues that put the species at risk. With only a small number of viable populations in the state, the loss of one or two wood turtles in a season can have a dramatic effect on their numbers.
"What helps the wood turtle best is providing space, a riparian buffer, where it can move freely without encountering machinery," says Briggs.
That's why Briggs' organization has partnered with the Connecticut River Conservancy based in Greenfield, Massachusetts, to focus on restoring watersheds that include important wood turtle habitat. The two groups plan to partner with federal and state agencies, cities and private landowners to identify areas critical for wood turtle habitat. Together, they will develop projects designed to improve habitat for wood turtles by increasing space for foraging and decreasing pollution runoff from surrounding lands. These projects may include the creation of wildlife buffer zones and the planting of trees along streams and rivers.
Watershed restoration work undertaken by the Connecticut River Conservancy and the Orianne Society recently received a grant from the National Fish and Wildlife Foundation that will help carry out this work. In particular, the grant will fund landowner outreach, which will be carried out by staff from the two partner organizations. Ron Rhodes, Director of Conservation Restoration Programs, is based in the Upper Connecticut River Valley region where he oversees projects in New Hampshire and Vermont. He says landowners can look to their team as support staff to help move these restoration projects forward on their land.
Turtle conservation is not only a concern in Vermont, it is also a top priority for federal agencies. The USDA's Natural Resources Conservation Service has designated Northeast Tortoises as a wildlife workland priority, and the agency offers several programs to help with their conservation. The U.S. Fish and Wildlife Service and every state wildlife agency in the Northeast have also prioritized the restoration and preservation of the wood turtle, and all are working to advance conservation science and provide action plans.
It turns out that a lot of people are thinking about turtles, and Rhodes points out that this conservation effort requires multiple partners at all levels to be successful. He says the new grant, in particular, will help to pull together all of their efforts to find new project sites where restoration work can take place that will help this species rebound and thrive. This includes making room for populations to grow in the future. Improving wood turtle habitat will support existing populations, but it will also provide space for new populations to thrive as well.
"Every river valley in Vermont could have one, but not every river valley does," Briggs says of the potential for wood turtle expansion.
But it's not just turtles. All of this work also goes to help many other wildlife species. Restoration projects that improve Wood Turtle habitat on land and in water help to link these two ecosystems, and these edges between the worlds are important places for many species, including mink and otter. Planting trees in riparian areas, for example, helps reduce pollution entering streams and rivers, which is important for wood turtles that overwinter there. But these trees also provide shade to streams, which keeps the water at a cooler temperature, which, in turn, supports healthy trout populations. This way, the benefits of supporting wood turtles trickle down.
This "rippling" is what makes wood turtles a flagship or umbrella species, Briggs explains. "If we can manage land and water for wood turtles, using an approach that ties these two together, that's good for other wildlife as well."
And that includes humans. For one thing, Vermonters like to have healthy wildlife populations; we like to know that our trout, moose, bear and turkey populations are doing well. But there's also an incentive in our pockets, as wood turtle restoration projects will also give a boost to local economies. According to Rhodes, "We're going to bring in engineers from Vermont, contractors from Vermont, foresters from Vermont, so that also helps the local economy and the job market." There's also the avoided cost of any potential future cleanup work to remove pollution from the Connecticut River and its tributaries, such as reducing and removing phosphorus, which causes blue-green algae blooms in the Strait. from Long Island.
Briggs sums it all up nicely: what's good for turtles is also good for us. "If we can give them clean water and space to feed, that's also good for people."