The best bushwalks near Sydney to tackle with kids in 2022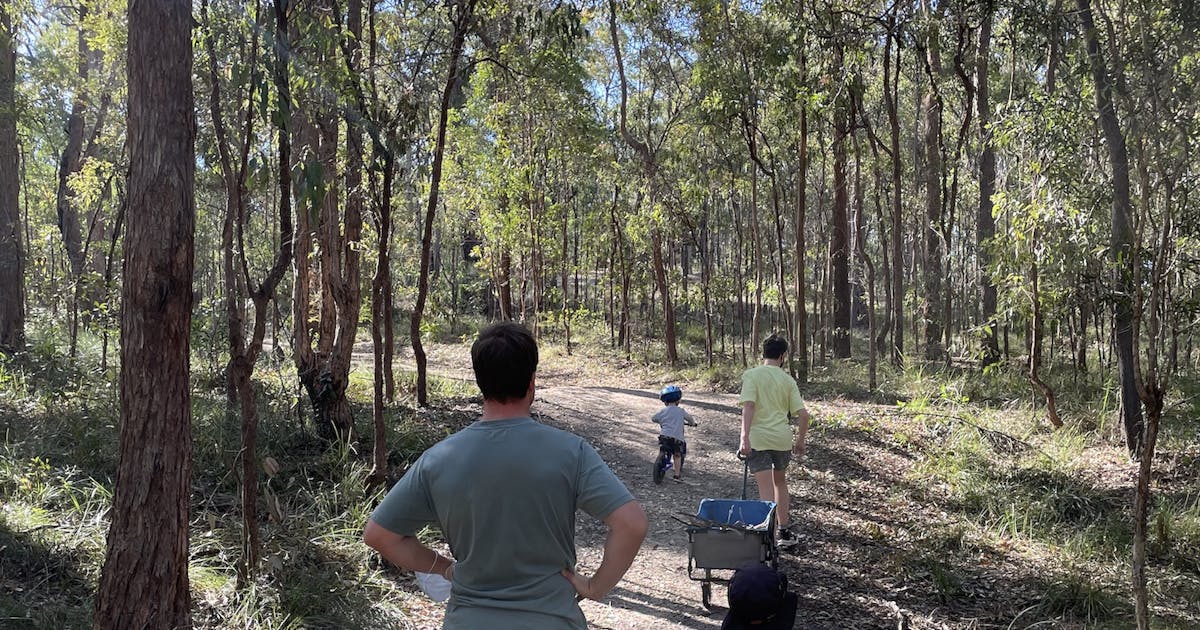 Editor's note: be sure to check it out alerts and closures on the NSW National Parks websiteas well as any weather alerts via the Bureau of Meteorology.
Young or old, what matters to us Aussies is that we love a good bush walk, and we Sydneysiders are incredibly lucky to have walking trails and tracks right on our doorstep. .
Whether you're looking to take the whole family out of Sydney for the weekend or planning a half-day stroll with the little ones, we've got you covered. Here are some of the best bushwalks nearby and in Sydney to tackle with the kids.
Lane Cove Riverside Walk
sydney
Located in the heart of Sydney is the Lane Cove Riverside Walk: the perfect place for families looking to tackle a manageable half-day walk (and maybe some picnic time too). Located in Lane Cove National Park, the track winds through natural bushland alongside the Lane Cove River. There are also plenty of shady spots and cooling breezes to rest and juice break.
Don't be surprised if you spot ducks, wallabies and bush turkeys that are known to wander around. Avid birdwatchers will also be in heaven. If you don't feel like taking a picnic basket with you on the trip, the trail also has a coffee ideal for quick lunch breaks.
Distance: 10.5 km loop
Walking time: 2.5 hours
Difficulty: Easy and super kid friendly, with some tricky sections.
Bondi to Manly Walking Trail
sydney
This long coastal walk is the perfect trail for families looking to tackle a seaside hike while discovering some of Sydney's most famous historical sites. Depending on your starting point, the 80 kilometer trail will take you to Sydney Harbor Bridge, Opera House, Macquarie Lighthouse, Murray Rose Pool, Taronga Zoo, Bradleys Head, Clifton Gardens, at Middle Head, Clontarf and North Head.
The track is also divided into eight sections (with many trails between eight and nine kilometers), so you won't have to engage the children in a mammoth journey. There are also plenty of pit stops along the way which are great for resting, picnicking, swimming and taking an ice cream break. Discover all the access points to the Bondi To Manly walk here.
Distance: 80km
Walking time: The Bondi To Manly Walk organization has different timings here.
Difficulty: Relatively easy and super kid friendly. The trail contains sealed paths, boardwalks, and bush paths.
Platypus and Burraga Loop
sydney
Located in Castle Hill, the Platypus and Burraga Loop is a popular choice for families looking to tackle a relatively easy hike with a few challenges dotted around. The trail is flanked by budding eucalyptus forests with an array of flora and fauna for the whole family. Lucky hikers also occasionally snag a rare sighting of echidnas, eastern water dragons, swamp wallabies, and even koalas on the way to Darling Mills Creek Falls.
The trail is generally easy, but there are some sections where you will have to scramble over rocks and maneuver through streams. Provided they are kept on a leash, dogs are also welcome to participate in the family action.
Distance: 7.2km
Walking time: 2 hours
Difficulty: Relatively easy and child and dog friendly. A few tricky sections, occasional rocks and exposed roots.
Walk on the coast of Kiama
Kiama
In addition to visiting the vent of this charming little town, Kiama also has an epic coastal walk located on the land of Wodi Wodi. Loaded with ocean breezes, stunning rock formations and unspoiled beaches, this is an ideal NSW weekend hike that the whole family can tick off the adventure list. Those who don't want to complete the entire walk can split it up and choose one of the three sections to make it more manageable. The hike near Sydney offers everything from sealed trails, grass tracks, sandy trails, and crosses the Minnamurra River, Kiama Blowhole, Loves Bay, Bombo Headland and Gerringong.
Distance: 20km
Walking time: 7 hours (if you complete the entire walk)
Difficulty: Moderate trail suitable for kids and dogs.
Manly Dam Loop
sydney
A great walk through the city center that doubles as a sightseeing tour is the Manly Dam Loop. Not only can the whole family take in spectacular views of Sydney's largest freshwater lake, but the trail takes you on a diverse adventure through boardwalks, waterfalls and forests. There are barbecue facilities, various picnic areas and even the possibility of swimming in the dam. An assortment of native flora and fauna can also be spotted from the canyon upstream.
Note that the track is multi-use, which means that cyclists are also welcome to enjoy the circuit, so families traveling on foot are encouraged to approach it counter-clockwise in order to avoid any collision. Other than that, the trail is super doable and great for those who want a half day hike that isn't too difficult.
Distance: 7.3km
Walking time: 3 hours
Difficulty: Relatively easy and child friendly walk. The trail contains sections of walks but is not well marked.
Glow Worm Tunnel Walking Track
Wollemi National Park
Take a short trip to the Blue Mountains with the family and make sure you don't miss the iconic Glow Worm Tunnel Walking Track. The trail takes you to an old mining tunnel with thousands of glowworms clinging to the wet walls. Be sure to turn off your torch and stay quiet while you wait for the tunnel to be illuminated with spikes of light. It is sure to amaze you and the kids.
Just note that the tunnel itself is quite dark and slippery. Be sure to do your best to keep noise levels low (no matter how excited the family is), as smaller residents are quite sensitive to sound.
Distance: 2km
Walking time: 2 hours
Difficulty: Relatively easy and child friendly. The trail has varied terrain and good signage.
Cape Baily track
sydney
Located in Kamay Botany Bay National Park, the Cape Baily track is perfect for families who want to hike without the hustle and bustle of all the other Sydneysiders in the summer. The track is located on the Kurnell Peninsula, where you will start at the Cape Solander Lookout and finish at the heritage-listed Cape Baily Lighthouse. It is also known to be a great spot for whale watching if you visit in the right season.
Be warned, the trail is quite exposed and can be windy and sunny, so hats and sunscreen are a must. Continue past the Cape Baily Lighthouse and you'll also be treated to the famous Kurnell Sand Dunes and sightings of Captain Cook's landing spot at Botany Bay.
Distance: 6.4km
Walking time: 2 hours
Difficulty: Relatively easy and child friendly. The track is partly paved and partly off-road, with decent sun exposure.
Heathcote Station to Karloo Pools at Royal National Park
royal national park
The seemingly endless number of trails in the Royal National Park can be a bit overwhelming, but the From Heathcote Station to Karloo Pools The track is perfect for families looking to give the little ones a healthy challenge. Expect an easy start along the Bottle Brush Trail followed by a rocky descent to the Karloo Walking Trail. However, your efforts will not be spared: at the bottom of the track, you can cool off and picnic in the spectacular holes of the rock pools of Karloo. What's best is that the trail starts outside the national park, so you'll save on entrance fees.
Just note that the path to Heathcote station can be a bit tricky and contains some uneven and rocky sections. Make sure the whole family wears proper shoes to avoid tears.
Distance: 5.5km
Walking time: 2 hours
Difficulty: Family friendly with some challenges. The trail contains some uneven and rocky sections.
Want more ways to spend time with the whole family? Check out our huge list of things to do with kids in Sydney here.
Image credit: City List, Destination NSW