The decision of the ANS of the Great North Council welcomed by ACT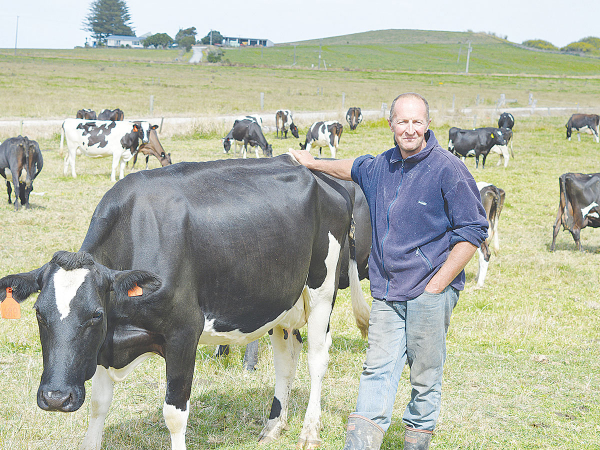 The Far North Council is praised by ACT primary industries spokesperson and Ruawai farmer Mark Cameron for abandoning the controversial policy of mapping important natural areas (ANS).
Cameron says private property rights are threatened thanks to the government's directive to boards to identify and manage ANS.
Cameron attended a protest meeting in Northland last month when more than 500 people called on the council to drop the ANS policy.
ANSs were introduced under the Resource Management Act in 1991, when councils were tasked with identifying and protecting areas containing important habitats of native biodiversity.
About 60% of boards have identified ANS, but the government admits that the work has not been done consistently due to a lack of clarity.
This led to strong opposition from farmers and the iwi and some councils gave up or abandoned the process.
The Far North District Council recently voted to continue developing the content of the draft district plan, but to remove SCN maps developed by environmentalists from the document.
The council's strategic and policy committee chair, Councilor Rachel Smith, said the decision endorsed a pledge made by Mayor John Carter in June to "suspend" ANS mapping.
"This follows protests from tangata whenua, farmers and other landowners who said the proposal to identify the land as ANS infringed their sovereignty and property rights.
"This opposition resulted in a big hikoi at the council headquarters in Kaikohe where tangata whenua filed a petition against the process," she said.
"Our decision provides a clear path forward for our draft district plan, while recognizing that more guidance is needed from central government on how to support landowners to protect important species and habitats."
Cameron believes the board did the right thing because "the depth of the feelings were clear, people were angry and worried about this policy."
"ANS undermines the conservation efforts of those who care most about the environment. Farmers have the greatest incentive to care about the environment because they make a living from it.
"If you take away property rights, there is no incentive to be an environmentalist. Who would be a conservationist on their own land if the reward is the confiscation of your land? Countries without property rights are environmental disasters.
"Actively punishing people for taking care of their wetlands is one of the worst policies this government has put in place.
"There is a better way. Landowners, councils and conservationists are already working together to protect native biodiversity. Instead of land grabbing, the government should support these pre-existing efforts.