The oldest petroglyphs in America are 3 times older than the pyramids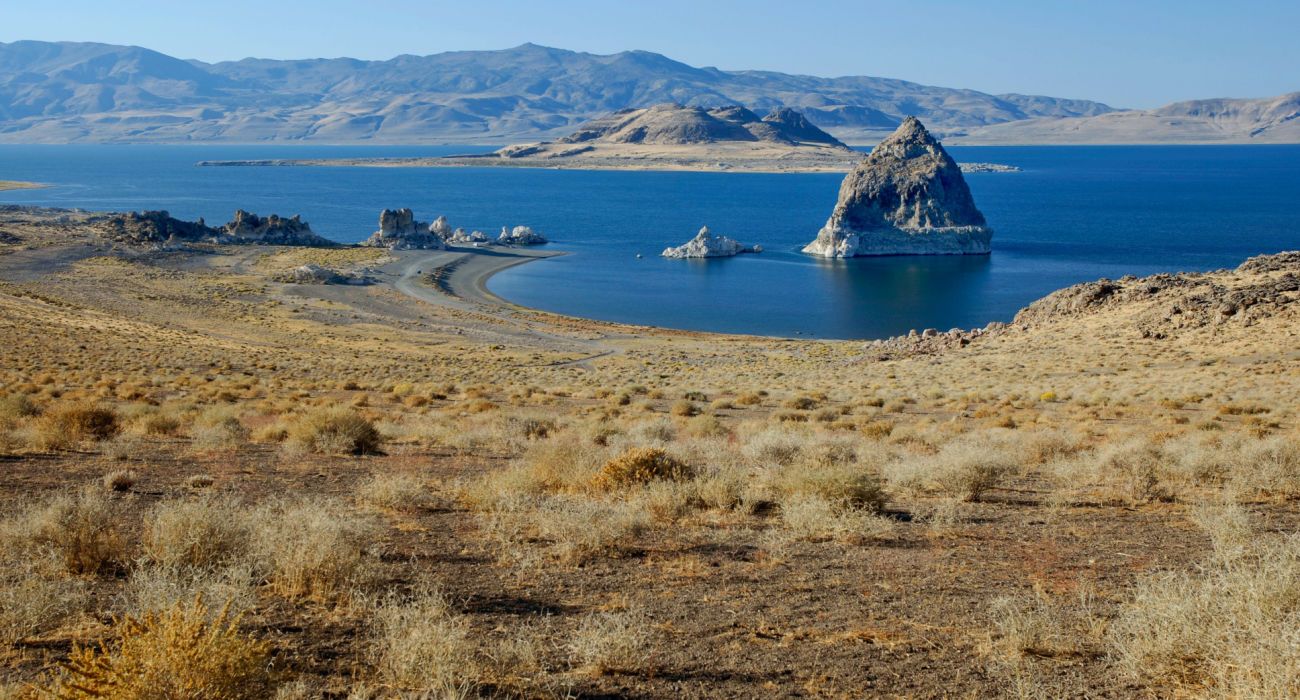 Nevada is a very rewarding state to explore – it's a bit of a shame that so many people seem to equate the state with Las Vegas and don't explore the rest of the state. Nevada has stunning national forests, ancient history, prehistoric lakes and many ghost towns. Lake Winnemucca is a short drive from Reno and has what are believed to be the oldest petroglyphs in North America.
There are many ancient sites, petroglyphs, and other attractions within a short drive of Reno. No trip to Reno is complete without a visit to legendary Pyramid Lake (it's also great for fishing). The area is a great place to learn about Native American history as well as European American expansion into the region, with ghost towns and former mining town like Virginia City to explore.
Prehistory & Great Glaciation Lake Lahontan
The area was once home to the massive Ice Age Lake Lahontan, which covered much of the area, and Lake Winnemucca is a sub-basin of the Lahontan Basin. Today, the lake is mostly gone (there are remnants like Pyramid Lake), and Lake Winnemucca is now a dry lake bed between Washoe and Pershing counties. Lake Winnemucca was still a shallow lake until the 1930s when a dam and a road restricted the water flow and it dried up.
The petroglyphs are found at the Pyramid Lake Indian Reservation. The reserve has approximately 1,300 residents and 2,300 registered members. It is located approximately 35 miles north of Reno and is ruled by the Pyramid Lake Paiute tribe (consisting of the larger Kuyuidökadö (Cui Yui Ticutta) ("Cui-ui-Fish-Eaters") and the smaller Tasiget tuviwarai (" Those who live in the middle of the mountains").
Reservation size: 1,922 km2 (742.2 sq mi) (including lakes)
Related: Why Everyone Should Visit Virginia City Nevada's Old Wild West Town
The Incredible Age of the Lake Winnemucca Petroglyphs
In 2013, the Journal of Archeological Science published a research paper dating them between 14,800 and 10,500 years old. Even the most recent date would make them the oldest known petroglyphs in North America. The Great Pyramid was built around 4,500 years ago, which means the petroglyphs are somewhere 2-3 times older than the Egyptian pyramids.
Age: Between 14,800 and 10,500 years ago
It is believed that the petroglyphs were submerged in water for a long time. The lake level is thought to have been low enough that the rocks were exposed around 14,800 to 13,100 years ago and again around 11,300 to 10,500 years ago. Between these periods, the rocks would have been submerged.
The date of human migration to the Americas is a complicated and controversial issue, and new evidence is constantly debated. Although it can still be decided that people arrived in America much earlier than previously thought, as is the case now, the petroglyphs are so old that they would have been carved by some of the earliest people. to inhabit the Americas.
Related: Nevada Is More Than UFOs and Vegas: Visit Great Basin National Park Instead
Petroglyphs and what to expect
There are several rocks with petroglyphs carved on them by people who lived a very long time ago.
The petroglyphs have a selection of carvings that include simple petroglyphs (like straight lines and swirls) as well as more complex petroglyphs that include flowers, trees, and even the veins of a leaf. The meaning of the petroglyphs remains unknown.
Smaller : About 8 inches or 20 cm
The biggest: 3 feet or 0.9 meters
Unfortunately, it is not possible to visit the petroglyphs at Winnemucca as they are on the Pyramid Lake Indian Reservation, and the tribe is blocking public access as the site has been vandalized in the past. Anyone wishing to visit will need to obtain special permission from the Pyramid Lake Paiute Tribe (phone 775 574-100).
There are other ancient petroglyphs in Nevada that visitors are free to visit. An example is the petroglyphs at the Sloan Canyon National Conservation Area. They are around 4,000 years old and are easily accessible by car from Las Vegas. They are accessible by the Petroglyph Canyon Trail, which is approximately 4.4 miles.
Pyramid Lake is right next to Lake Winnemucca. It is the largest remnant of Lake Lahontan and is completely surrounded by the Pyramid Lake Paiute Tribe Reservation. It is a stunning lake to visit and is home to a number of eye-catching geothermal features and attractions.