Why all the hype about nitrogen in the Netherlands?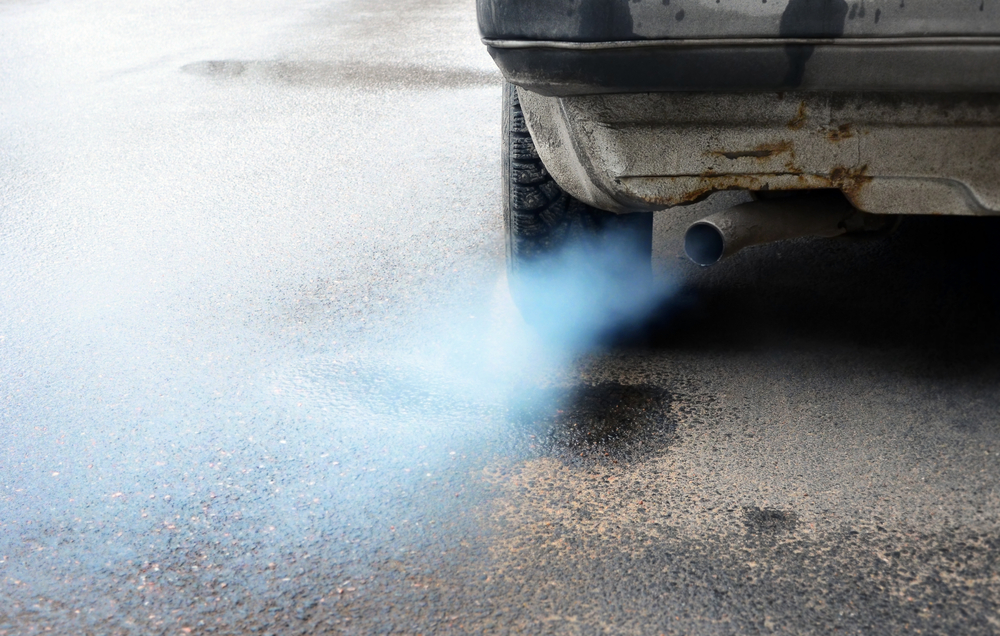 Nitrogen-based pollution is causing delays in building new houses and roads, leading to plans to reduce the number of cows and pigs in the Netherlands, and damaging rare habitats. Here's what you need to know.
Nitrogen, or N2, makes up 78% of the atmosphere and is harmless to life on earth. In reactive form, it is essential for life: all organisms need reactive nitrogen.
He is a colorless and odorless element and is found in the water we drink, the ground we walk on and the air we breathe. But in the Netherlands, which is densely populated and has an extremely intensive agricultural sector, it is also a major source of pollution. The new government even has a minister to deal with it.

What is nitrogen pollution?
Nitrogen can also be very polluting when certain compounds – such as ammonia (NH3), nitrogen oxides (NOx) and nitrous oxide (N2O) – are present in high concentrations. Nitrous oxide is also known as the forgotten greenhouse gas.
In the Netherlands, nitrogen pollution comes from two main sources: the combustion of fossil fuels for energy or transport (nitrogen oxides) and manure created by the livestock industry (ammonia and nitrous oxide). Artificial fertilizers containing nitrogen are also a source of pollution both during the production process and when overused on agricultural land.
What does it do?
While nitrogen is essential for plant growth, it is also one of the main threats to biodiversity. Nitrogen pollution allows nitrogen-tolerant plants to survive and compete with more sensitive plants and fungi. Nitrogen is soluble and can impact fish and aquatic life. It promotes plant growth, including algal blooms, which clog waterways and kill fish.
Nitrogen oxide (NO2) is linked to breathing problems in healthy people and people with lung disease. Nitrous oxide is a long-lived greenhouse gas, said to be 300 times more potent than carbon dioxide and a component of acid rain.
What causes nitrogen pollution?
Nitrogen oxides are created when fossil fuels are burned by cars, in power plants and by industrial activity. They are also generated on construction and demolition sites by the diesel and gasoline engines of trucks and diggers, hence the government's decision to stop construction projects in areas already too polluted with nitrogen.
Nitrous oxide is produced in the soil, but it is also generated during the manufacture and use of artificial fertilizers and by manure in the intensive livestock industry.
Ammonia is also released during the decomposition of animal manure produced by the intensive farming sector in the Netherlands. Yet, while animal manure contains plenty of nitrogen, which can be used as fertilizer, too much will make the soil too acidic, killing vital microbes and hurting productivity. It also seeps into the ditches and streams that crisscross many Dutch farmlands.
Ammonia also reacts with nitrous oxide and moisture to form small particles that can enter sensitive parts of the lungs as part of fine particle pollution.
What did the government do?

In May 2019, the Council of State ruled that the government's strategy to reduce excess nitrogen was in violation of EU directives on the protection of vulnerable habitats and that the way nitrogen discharge was calculated when evaluating construction project licenses was questionable.
This plan was known as Programma Aanpak Stikstof, or PAS, and was developed to reduce emissions of reactive forms of nitrogen, such as ammonia from agriculture and nitrous oxide from burning fuel, by "balancing" the pollution with measures to combat it.
The court ruling meant that the Netherlands had to develop new policies to reduce nitrogen-based pollution and that every activity that caused nitrogen emissions, from building new homes to farming, required a permit.
The decision triggered a series of measures. Thousands of construction projects have been suspended, threatening housing targets, the speed limit on all roads has been reduced to 100 km/h during the day and plans have been drawn up to drastically reduce the size of the sector of l 'intensive farming.
Some officials have even suggested reducing the amount of protein in animal feed so manure is less polluting, or feeding animals feed containing an enzyme that reduces the amount of nitrogen they produce.
Is this a particularly Dutch problem?
"Flanders in Belgium is in the same situation because the environmentalists there went to court using the EU directive and also called for a new strategy," says Jan Willem Erisman, a professor in Leiden and an expert in nitrogen.
"Both rulings concerned a European court ruling in 2018 which said EU members must protect vulnerable habitats and reduce nitrogen. So if German or French activists went to court, the situation would probably be the same there.
And the new government?
Christianne van der Wal has been appointed as the first Dutch Minister for Nature and Nitrogen, which reports to the Ministry of Agriculture. She released an outline of her plans in April which she said would be 'accelerate and drastically reduce nitrogen emissions – voluntarily if possible, mandatory if not possible.
The government has reaffirmed its objectives: by 2030, nitrogen emissions must be reduced by 50% and 75% of nitrogen-sensitive Natura 2000 areas must return to a "healthy level".
Van der Wal sets up several funds to buy farms and help farms innovate to reduce their nitrogen emissions. It has also allocated funds to focus on farms close to vulnerable habitats that are part of the EU's Natura 2000 network.
Farmers, for their part, have been organizing demonstrations since the decision of the Council of State. In particular, they are unhappy with the threat of mandatory purchase orders, which they say are unfair and that other sectors, such as aviation, are also expected to face cuts.
Professor Erisman says there are two main routes to solving the problem. "There's money in place and technology, so part of it is about building a new economy around sustainable energy. I see this as a technological solution to a technological problem of NOx.
"Agriculture is more difficult to manage because it is more of an ecological and more regional problem because farms near Natura 2000 areas have a higher contribution than farms north of Groningen. The low hanging fruits have been picked because emissions have fallen by 65% ​​since 1990".
MPs and ministers are due to discuss the government's plans to cut nitrogen-based pollution on Tuesday, amid reports that major cuts to livestock farming near Natura 2000 areas are being considered.
Thank you for your donation to DutchNews.nl
The DutchNews.nl team would like to thank all the generous readers who have donated over the past few weeks. Your financial support has helped us extend our coverage of the coronavirus crisis into evenings and weekends and ensure you are kept up to date with the latest developments.
DutchNews.nl has been free for 14 years, but without the financial support of our readers, we would not be able to provide you with fair and accurate information on all things Dutch. Your contributions make this possible.
If you haven't donated yet, but would like to,
you can do it via Ideal, credit card or Paypal.